LINDEMANS BELGIAN TAROT BEER
Belgium is not only world famous for its chocolate (and the Tarot Museum Belgium...  ) but also for its many artisanal beers. But did you also know that the famous Lindemans brewery now also brews a TAROT BEER: Tarot Noir & Tarot d'Or. Both beers are brewed in a traditional way with natural bacteria typical of the region.
I am not a big beer drinker myself, but especially the Tarot Noir but also the Tarot d'Or have stolen my heart. These are his fruit beers, sweet but not too sweet. I understand why this beer was given the name Tarot: it has a mysterious side to it, at least to my "taste".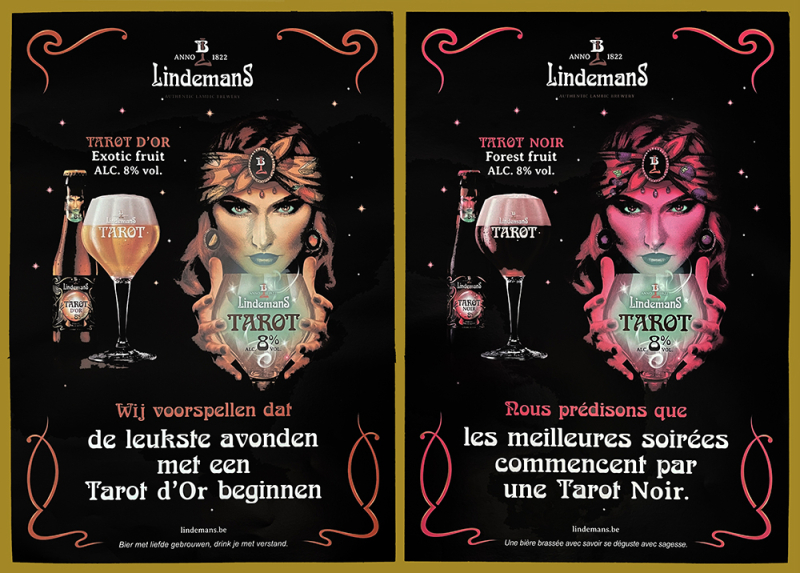 Wild yeasts and bacteria
Lindemans Brewery has been a leader in lambic beer for 200 years. Lambic is a regional beer from the Zenne Valley, in which Brussels is also located, and especially from the Pajottenland southwest of Brussels. Characteristic of lambic is that it is created by spontaneous fermentation with wild yeasts and bacteria from the outside air.
TAROT Noir (ALC. 8% vol.) is a harmonious blend of traditional lambic, top-fermented beer and dark forest fruits such as juicy blueberries, blackcurrants and sweet elderberries. Exotic fruit such as mango, lime and sweet honeydew melon are added to the TAROT d'Or.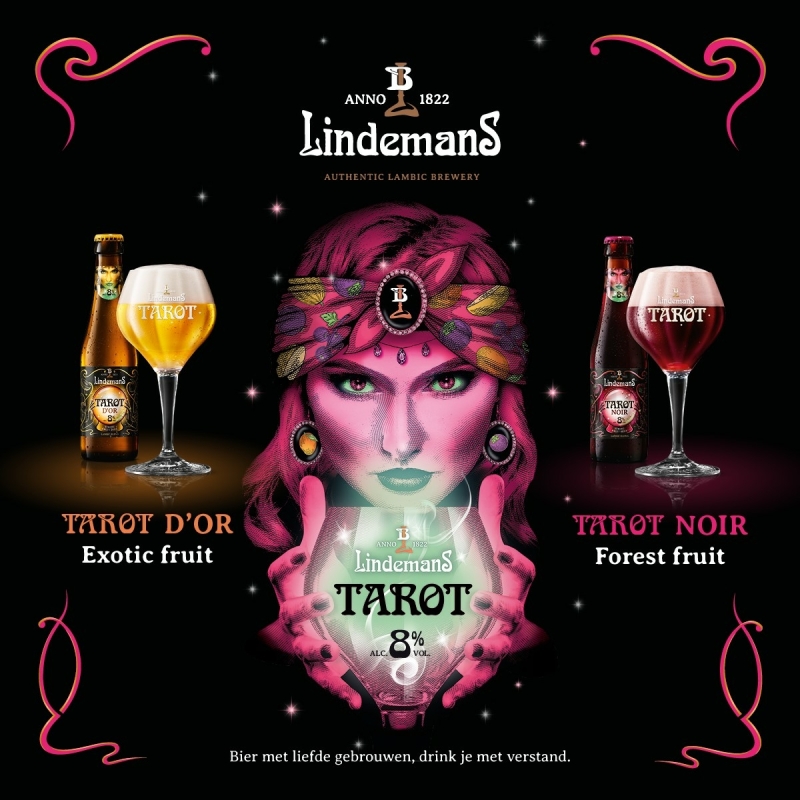 Why is this beer called TAROT?
The brewery wanted to create a new fruit beer with a mysterious taste, more specifically, 2 high alcoholic fruit beers with a focus on 100% natural ingredients and aromas and low in sugars. After a long search for a "mysterious" name, they finally end up at TAROT. Lindemans always shows himself with Art Nouveau aspects and the predictive nature of the tarot (cards) flourished around 1900.
From the Lindemans Brand book: "The Art Nouveau aesthetic is inextricably linked to the identity of Brouwerij Lindemans. Our lambic reflects its complexity, creativity, innovative character, elegance and timelessness. Just like our location near Brussels, the European capital of Art Nouveau."
The tarot glass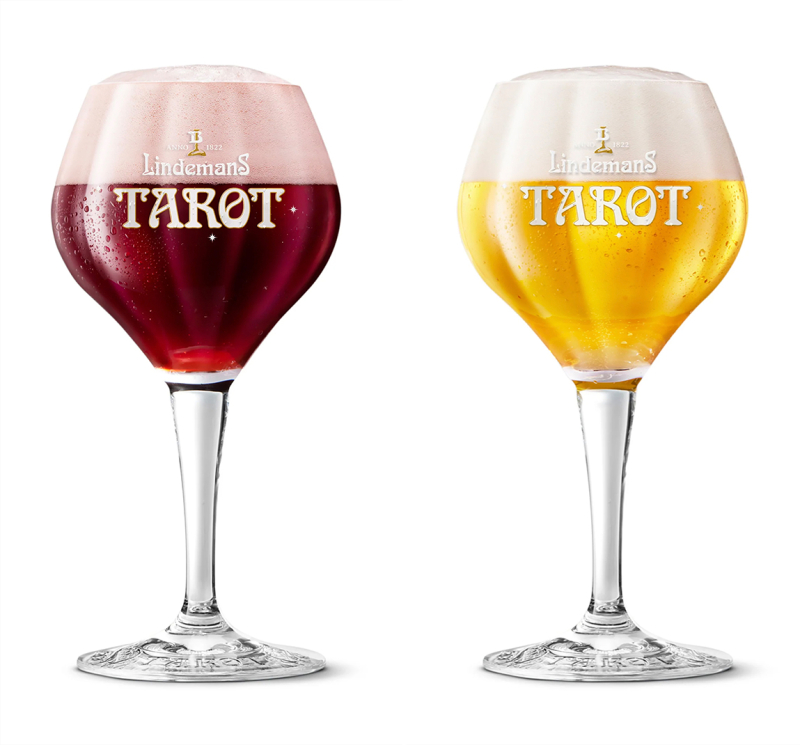 This beer also comes with a customized glass. The shape of the glass is inspired by the fortune teller's crystal ball.
Tarot is written in an art nouveau font on both the base and the glass.
Awards
Lindemans Tarot Noir TAROT Noir is the world's best in the Fruit Lambic classification.
Tarot d'Or won bronze in Belgium. Both beers are already available in several countries.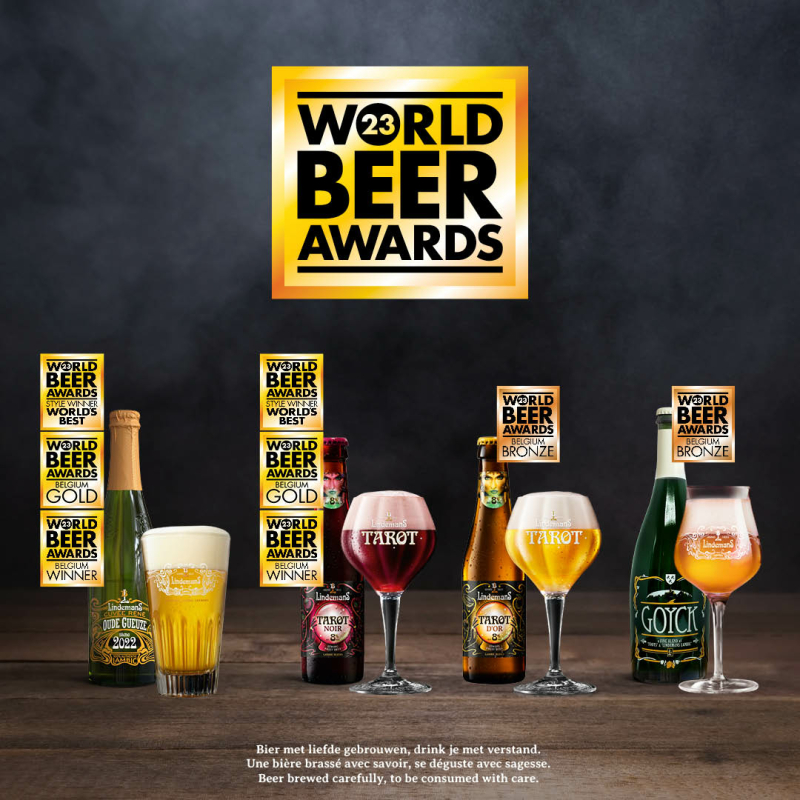 Belgian Tarot beer with international allure
If you are more interested in the beers or the history of this Belgian famous brewery, you can visit their website. You will find more information about the different (tarot) beers, but also about the history and working methods. The latest edition of the Lindemans Gazette is mainly about the tarot beer.
The website can be consulted in various languages, including Dutch, French, English, Chinese and Japanese.
This tarot beer is currently available in various countries or at lindemansshop.com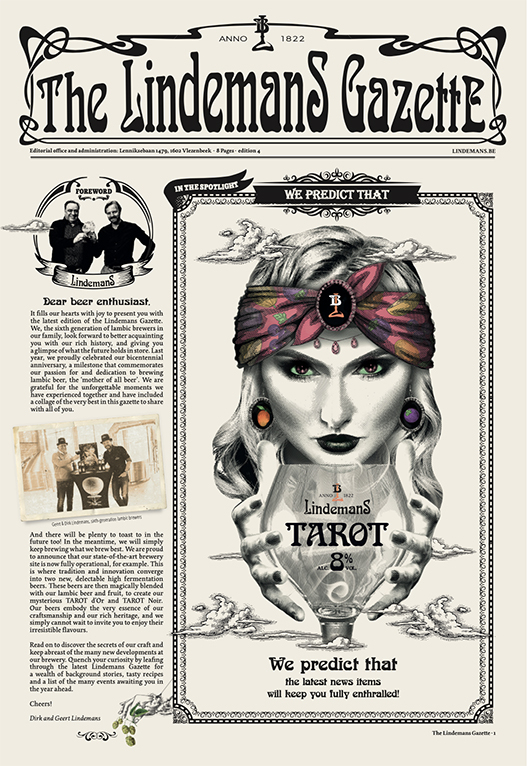 I predict you can't wait to try TAROT to discover.
Lindemans TAROT d'Or - Exotic fruit and Lindemans TAROT Noir - Forest fruit are now available in supermarkets; specialty stores and in the catering industry. I have also seen it at Albert Hein in Mechelen.
Can't find Lindemans TAROT in your area and do you want to obtain these beers somewhere specific? Please contact Lindemans via sales@lindemans.be.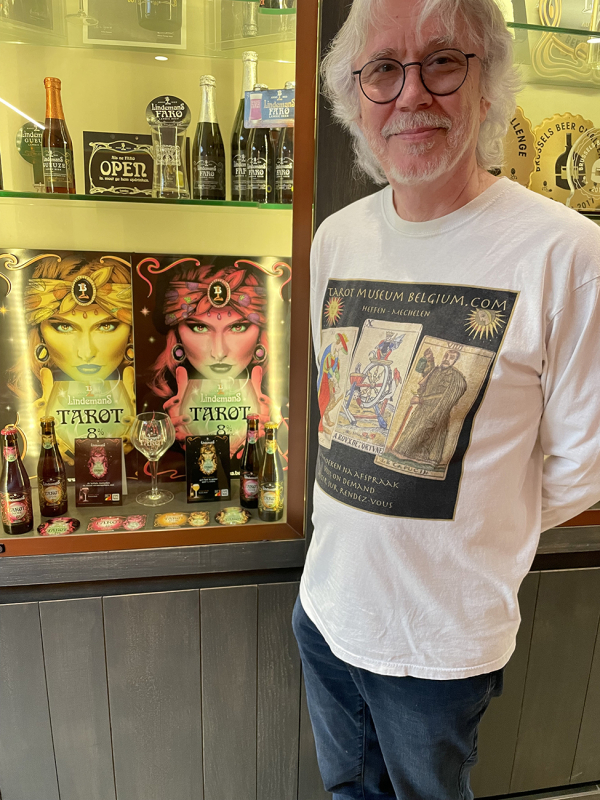 The website with a lot of information: https://www.lindemans.be
Photos: Lindemans Brewery and Guido Gillabel