Tarot Museums and Publishers
The Tarot Museum Belgium wants to be in "real life" or here in Heffen, Belgium, a place to share information related to tarot philosophy and tarot decks. For now I even want to highlight the latter.
The photos you will find on this site do not have enough space to display all the information.
New tarot & oracle decks appear every week, published by well-known publishers or by lesser-known publishers or by publishers who publish very specific tarot works.
I have brought together some of these sites for you: publishers but also tarot museums.
If you do not find your site here (also indi-tarot), you can always send a message and we will look at your site here in the past.
European publishers:
https://www.loscarabeo.com/en
https://www.nhfournier.es/en/products/tarot-decks/
https://www.ilmeneghello.it
US publishers:
https://www.usgamesinc.com
https://www.llewellyn.com
Russia publishers:
http://taromarket.ru/index.php?route=product/category&path=62
More specific publishers:
https://www.tarotmania.ch
https://www.tarotsheetrevival.com/en/home/
https://www.tarot-de-marseille-heritage.com/english/index.html
https://www.ciromarchetti.com
https://pablorobledotarot.webnode.page/discografia/
https://tarot-history.com/boutique/
http://www.tarot-artisanal.fr
https://www.giordanoberti.com/en/tarot-2/
https://deviantmooninc.com
https://vanessadecort.net/sunandmoon
Tarot museums around the world
The Tarot Museum Belgium, although it has been around for 20 years, is not the only tarot museum. The suspected tarot museum was that of Frank Jensen in Roskilde, Denmark. Frank was a good friend and we traded a lot of decks in the pre-computer era. When his health got a bit more difficult, Frank donated his entire collection to the Roskilde Universitetbibliotek. K. Frank Jensen passed away in 2016.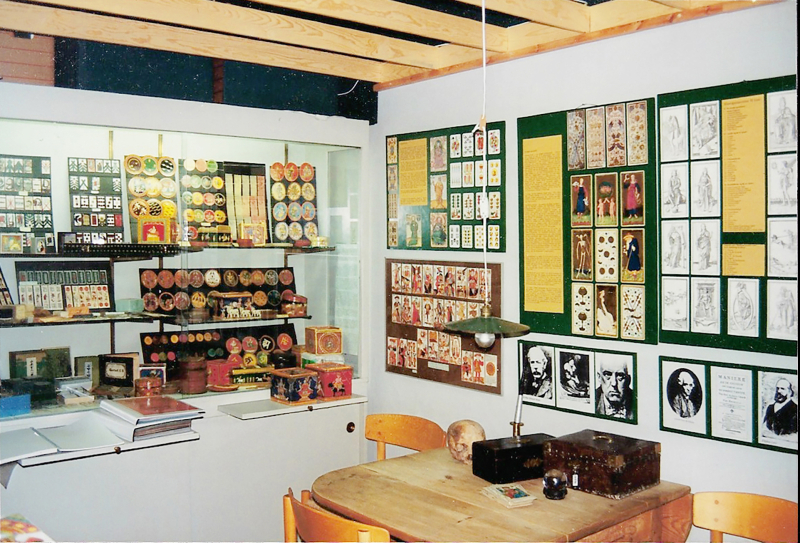 Tarot Museum of Frank Jensen, Roskilde DK
Ricardo Salas is not the sole owner of Museo del Tarot, but also owns several shops in Madrid and Barcelona with a huge range of tarot and oracle games.
http://www.museodeltarot.com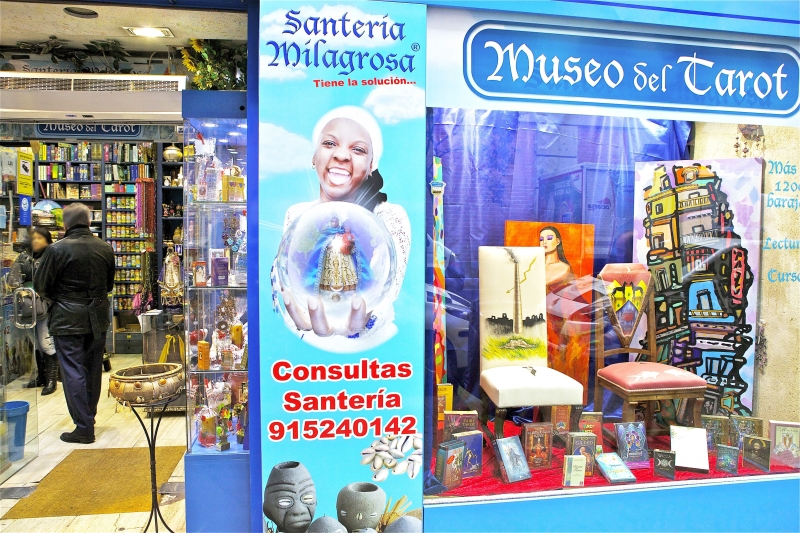 Museo del Tarot, MadridTarot Museums and Publishers
In Italy: https://www.museodeitarocchi.com
In Vietnam: https://www.museum-tarot.org
In Japan: https://www.tokyo-tarot-museum.art
I understand that this is only part of the existing sites and can therefore be added to. Also and especially indi sites are welcome.